Wild Rice & Sausage Frittata
Anne Lauer, Hugo, MN
2012 wild rice recipe contest winner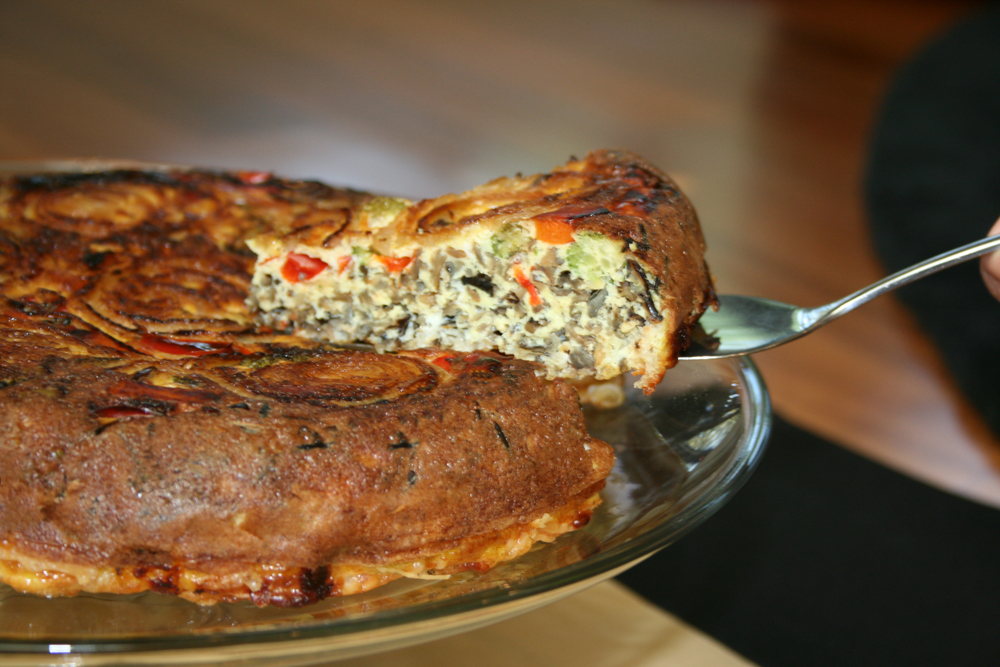 1 large Vidalia onion, sliced into ¼" thick rings
2 tbsp olive oil
1 box (7 oz) frozen Green Giant® Antioxidant Blend-Olive Oil Seasoning (Brocolli florets, julienne carrots, red and yellow pepper strips in garlic-infused olive oil)
Seasoning, prepared as directed on pkg
2 cups cooked wild rice
8 oz smoked pork sausage, cooked, diced
8 large eggs
1/3 cup half and half
1/4 tsp each: salt and pepper
1/2 tsp Italian seasoning
1 cup Sargento® Fine Cut Shredded Mozzarella Cheese
1/3 cup Sargento® Artisan Blends® Shredded Parmesan Cheese
Preheat oven to 375°F. In ovenproof, non-stick 12" skillet, cook
onion in oil until softened; arrange vegetables over onion. Spread
wild rice and sausage evenly over vegetables; continue to cook.
In small bowl, beat eggs, half and half, and seasonings; pour over
skillet mixture. Do not stir; reduce heat. Cook until eggs begin to
set around edges; sprinkle cheese on top. In same skillet, bake
until set all the way through and top is golden (about 15 minutes).
Remove from oven; let rest 5 minutes. Run knife gently around
edges; carefully invert onto a large plate.
6 servings
Recipe compliments of the Minnesota Cultivated Wild Rice Council
Return to search page