Curry Corn & Chicken Soup
Roxanne Chan, Albany, CA
2012 wild rice recipe contest finalist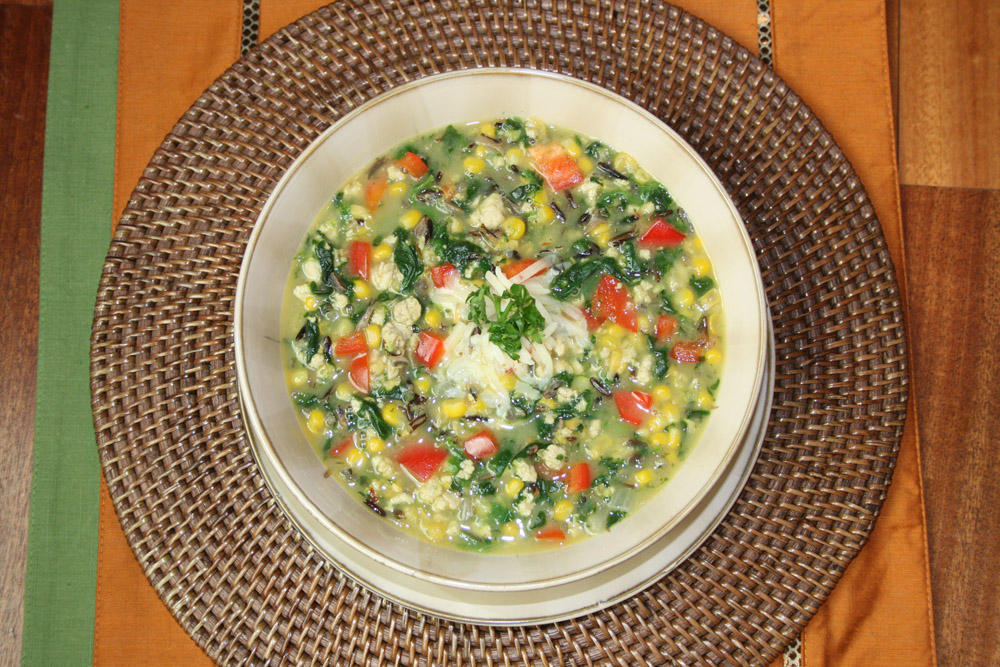 1 1/2 pkgs (24 oz total) Gold'n Plump® Recipe Ready™ Ground Chicken
1/2 cup chopped onion
1/2 cup chopped red pepper
1 tsp curry powder
1/4 tsp crushed red pepper
2 tbsp flour
2 cans (14.5 oz each) chicken broth
1 can (14.75 oz) Green Giant® Cream Style Sweet Corn
1 pkg (9 oz) frozen Green Giant® Simply Steam® Niblets® Corn,
prepared as directed on pkg, drained
2 cups cooked wild rice
1 pkg (9 oz) Green Giant® Chopped Spinach, prepared as
directed on pkg, squeezed to remove moisture
1 cup Sargento® Traditional Cut Shredded Pepper Jack Cheese
salt to taste
chopped cilantro, garnish
In large saucepan, brown chicken. Stir in onion, red pepper, curry,
and crushed red pepper; cook 3 minutes. Stir in flour; cook 1
minute. Stir in broth and cream style corn; bring to a boil. Cover;
simmer 5 minutes. Stir in Niblets® corn, wild rice, and spinach; heat
through. Stir in remaining ingredients; garnish.
6 servings
Recipe compliments of the Minnesota Cultivated Wild Rice Council
Return to search page