Festival Medley Wild Rice Ham Soup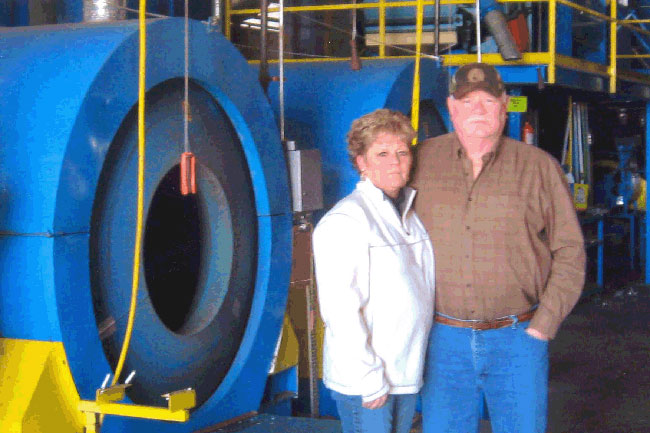 3 cups cooked, cubed ham
2 qts chicken stock
1 large onion, chopped
3 ribs celery, chopped
4 carrots, chopped
4 tbsp butter
1 box (10 oz) Rice River Farms Festival Medley Rice Blend
1 tsp paprika
1 pint cream
1 tsp chives
2 cups cooked wild rice

In large saucepan, combine ham and chicken stock, simmer for 15 minutes. In large skillet, sauté vegetables in butter until tender. Add vegetables and Festival Medley Rice Blend to stock and simmer over medium heat until rice and vegetables are cooked (about 30 minutes). Add paprika, cream, chives, and wild rice. Heat through and serve. 4-6 servings.

Lyle Ward's life in wild rice started in 1968 when his father Russell moved the family to Aitkin, MN from Canada to manage a new crop not many people had heard about – wild rice.

In 1972, the farm was sold to a new owner, Don Richards. Russell Ward decided to move back to Canada, but Lyle had grown to love the crop and had set down roots in the area. Lyle, his wife Karen and two sons Russ and Jeff stayed to manage the farm. Lyle and Karen have been their ever since. The farm expanded twice over the years. Lyle and Karen's fathers, both in their 80s, still come to help on the farm during harvest.

Don Richards later moved into sales and marketing after buying Chieftain Wild Rice. He then decided to build his own processing plant to become totally integrated, doing so in 2001. Lyle and Karen now manage the processing plant in addition to the farm.

It has been a long and eventful 46 years in the wild rice industry for the Wards with many ups and downs. Going forward, they say they hope there will be more ups than downs and many more years to come.
Recipe compliments of the Minnesota Cultivated Wild Rice Council
Return to search page