Wild Rice Hotdish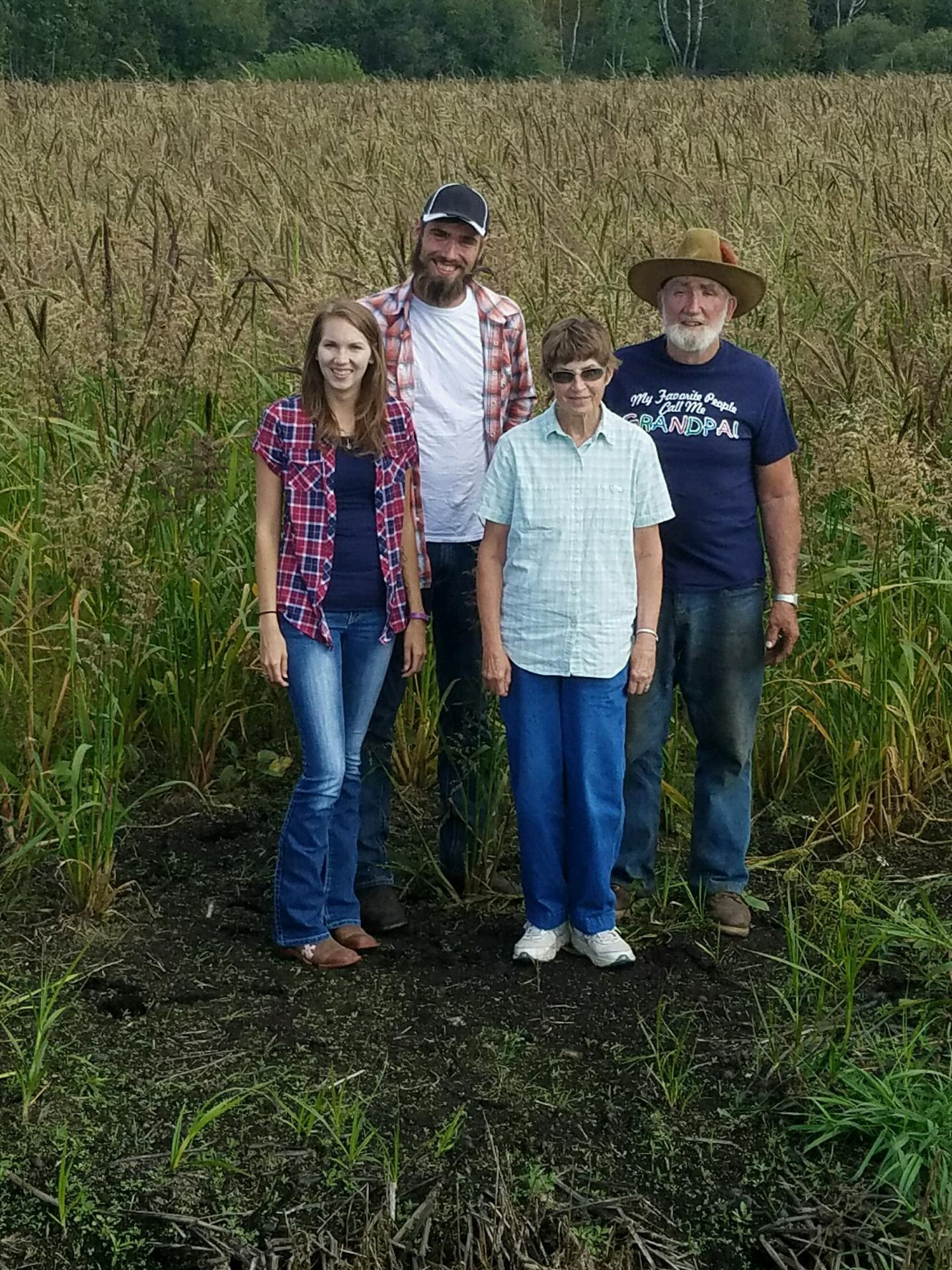 1 lb ground beef
1 medium onion, chopped
3 cups cooked wild rice
1 can (14.75 oz) creamed corn
2 cans (10.75 oz) cream of mushroom soup

Preheat oven to 350°F. In large skillet, brown beef and onion. Stir in remaining ingredients; heat through. Place mixture in a 3-quart casserole. Bake 30 minutes.

6 Servings.

David Leonhardt of Waskish, MN, has been involved in the production of cultivated wild rice since 1966.

David's farming career began when he was discharged from the Navy in November 1966. Local wild rice pioneers Franklin and Harold Kosbau, who had success in domesticating wild rice in early 1960's, were hired by Uncle Ben's Rice Co. to contract with farmers in the area to commercially raise wild rice. David then entered into a partnership with his father to grow cultivated wild rice and spent the summer of 1967 developing paddies which were planted the following spring. David harvested his first crop in the fall of 1968.

In honor of the moon landing in July of 1969, David's father named the farm "Leonhardt Sea of Tranquility Wild Rice Farm." During the 1970's the Leonhardts increased their wild rice production from 60 acres to 275. In 1990, David's father passed his share of the wild rice operation to David and his brother Gary. Together, they farmed the wild rice paddies until 2012 when they split the operation - David assumed Gary's share of the wild rice paddies while Gary assumed David's share of the cattle they co-owned.

David's grandson, Jesse Jensen, has become involved in the wild rice business as well, planning to take over the operation when David retires.

David and his wife Virginia have two grown children, Dawn and Robert.


Recipe compliments of the Minnesota Cultivated Wild Rice Council
Return to search page